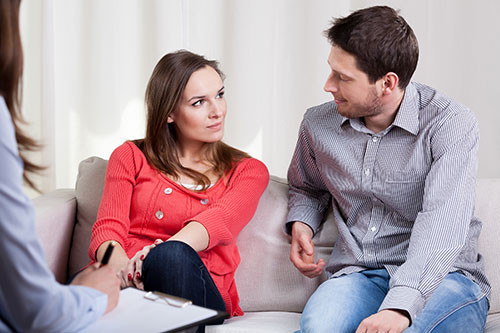 Parenting Coordinator
A Parenting Coordinator is a professional who helps separated and divorced parents solve problems involving their children.  The primary role of the parent coordinator is to reduce conflict by identifying disputed issues, reducing misunderstandings, clarifying priorities, exploring compromise, developing methods of collaboration in parenting, and ensuring compliance with the court's order of custody.  The court may authorize a parent coordinator to determine issues regarding the implementation of the parenting plan that are not specifically governed by the court order.
How can a Parenting Coordinator help you?
A Parenting Coordinator can save the family a lot of trouble when dealing with the court proceedings.  The purpose of JTL parenting coordinator program is to provide parenting skills training and therapeutic assistance to the family while dealing with the trauma and stress of the situation.  Recent case studies show that this Parenting Coordinator program can decrease number of court appearances for parents and children.
Are Parenting Coordinators an alternative to the legal process?
JTL Parenting Coordinator program is not alternative to legal proceedings in a custody case.  One still should seek the assistance of a lawyer.  JTL works closely with John McNeil and Claudia McClinton of the McNeil Law Firm.  You may consult with their office to establish financial and custody arrangements. However, the Parenting Coordinator program can help protect the best interests of your children by working out problems that keep coming up over and over again.
Who are Parenting Coordinators?
They are professionals: Psychologists and Therapists with special post-graduate training and experience who are appointed by the Court.
Parenting Coordinators shall not accept an appointment to serve as parenting coordinator in a matter that presents an apparent or undisclosed conflict of interest. A conflict of interest arises when any relationship between the parenting coordinator and either party compromises or appears to compromise the parenting coordinator's ability to serve. The burden of disclosure of any potential conflict of interest rests on the parenting coordinator.   They have the legal authority to make non-financial decisions. Their goal is to help you help your children.
A parenting coordinator shall not provide any services to either party that would impair the parenting coordinator's ability to be neutral.
If you are in the need of a Parenting Coordinator, please call 919.454.4039 or email [email protected].